The business event for all leaders in sports
Since 2017 Spielmacher brought together: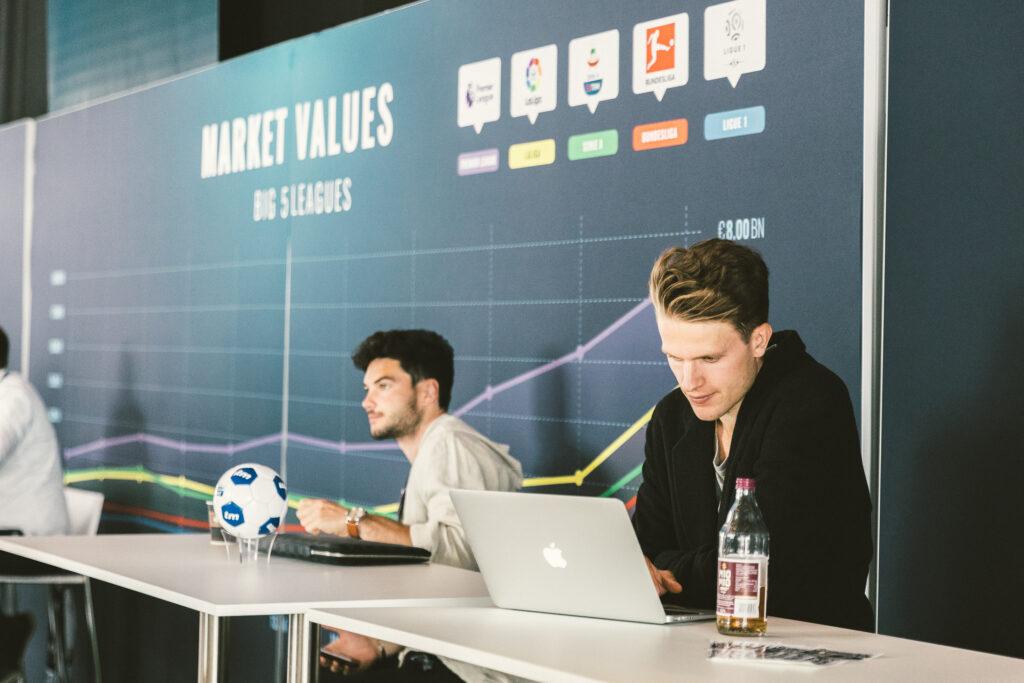 Spielmacher is the leading football business platform in Europe. Our main event "Spielmacher Conference" is hosted in Cologne and connects more than 1000 experts and leaders from the European sports ecosystem. We are focussing on technology and digital transformation within the industry, giving exposure to new trends. For this reason, Spielmacher is working with Europe's leading associations, clubs and organisations to provide cutting-edge content, best practice exchange as well as extraordinary networking. Beyond that, we are official co-host of "SportsInnovation". For the second time in a row we are working alongside DFL Deutsche Fußball Liga and D.SPORTS to create an top innovative event that unites the elite of the sports industry in March 2024. 
Take part in an international high-class business event that focuses on the latest trends and technologies within the sports industry.
More than 250 top speakers attended our conferences and co-hosted events
Spielmacher Conferences took place in 2017, 2018, 2019 and 2022. 
We work together with renowned players in the industry.
Don´t hesitate to contact us if you have any questions or inquiries